Printing small details
13-11-2014
I was contacted by a silversmith recently, that was in the process of making a batch of buttons for some seafarers. He gave me this sketch, that the sefarers had given him: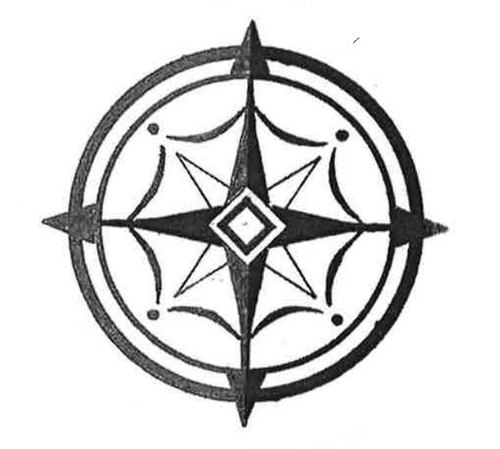 In addition, I got instructions to put a rope ring around the button to protect from the pointy arrows.
The special challenge for me in this was the scale. The button was to be produced with two different diameters: 15 and 20 mm. Height: 1 to 3 mm. In other words, the details need to be less than 0.33 mm high, and sometimes ca 0.3 mm wide.
First thing I did was to order a 0.3 mm nozzle from Emakershop. Second was to make a Git repo which can be found here. Wish I had more time to describe the process, but a picture of todays prints have to do for now.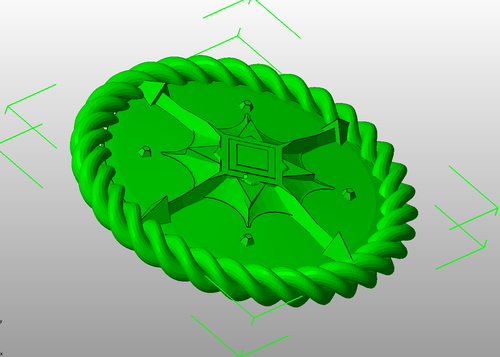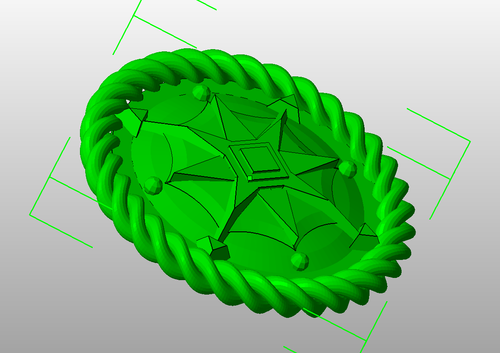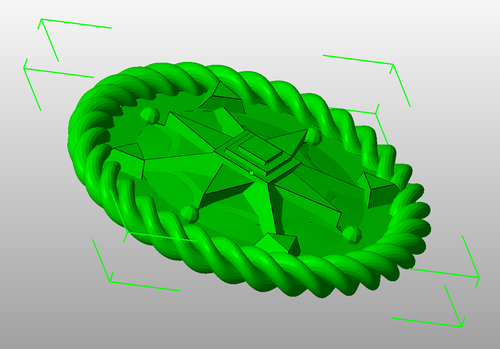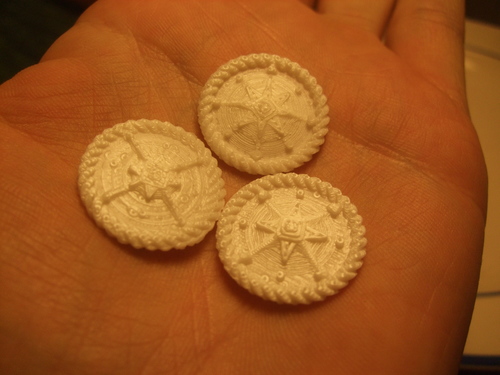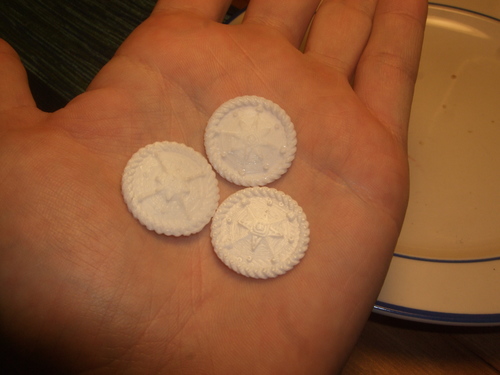 - tobben