The Why Again
7-12-2017
This is the 50'th Hangprinter blog post, and I think it's a good opportunity to elaborate on why I develop Hangprinters.
One-line Version
The Hangprinter Project tries to democratize large scale free form fabrication by developing and spreading a frameless and cable driven RepRap.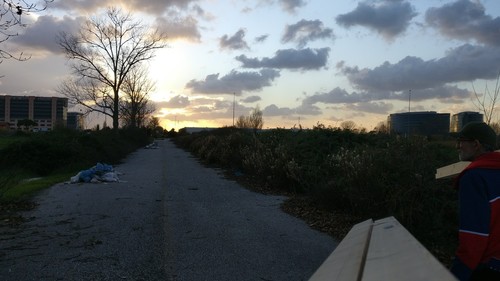 Still Quite Short Version
I originally had drop-out engineering students in mind when I started the Hangprinter Project. When I had been a drop-out myself, I had spread RepRap 3d-printers around to friends and family, and discovered the difference that the machines made to them. My Uncle had started to print and sell self-designed cleaning equipment, my friend had started to design his own climbing equipment for his arborist work, and my dad had started a little business selling self-made landscape models.
Few things are more relieving to a drop-out than being able to help out economically. I wanted the Hangprinter Project to be something an engineering drop-out could pick up and create business, value and a sense of being useful around.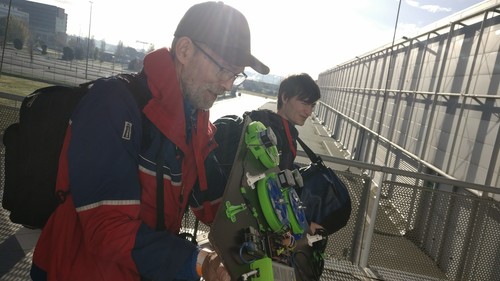 Long Version
Like the RepRap Project, the Hangprinter Project tries to provide good and cheap means of production to everyone. I think this distributes power and promotes democracy.
Founder of the RepRap Project Adrian Bowyer's elaboration on political aspects is found here. My elaboration follows after the image.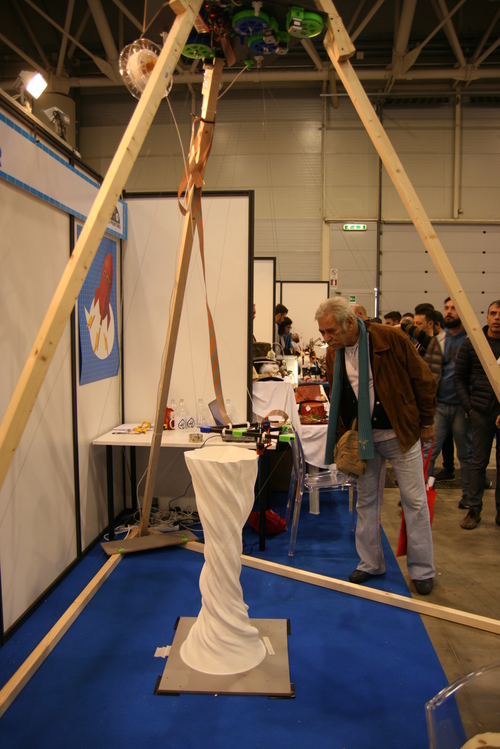 Democracy?
With production power to fall back upon people can join hard discussions without risking their lifeline. Perpetual discussion should preserve the wide spread feeling that opportunity is equal and outcome is fair. To make wealth distribution feel fair, I think we must make production machinery and knowledge as available as sports equipment and fresh air.
In 2017 the 3D-printing community made a lot of experiments and plastic toys for fun, but progress towards more general personal fabrication was steady. A few years down the road, we will be able to make almost anything at home, as automated as we like. The fun of today leads to greater economical independence tomorrow, for those who join in. It's important to democracy that we let anyone join in, so everyone can be empowered together and at the same time.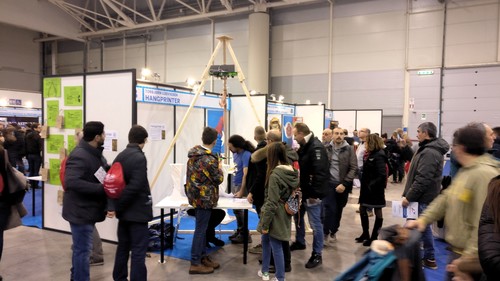 We
I hope we can make Hangprinter good enough to have a positive impact on many people's lives. If you like the word democracy or if you use other words doesn't really matter to me. I just like you to join the project for any good reason, that it's useful to you and that you pass all the good things forwards.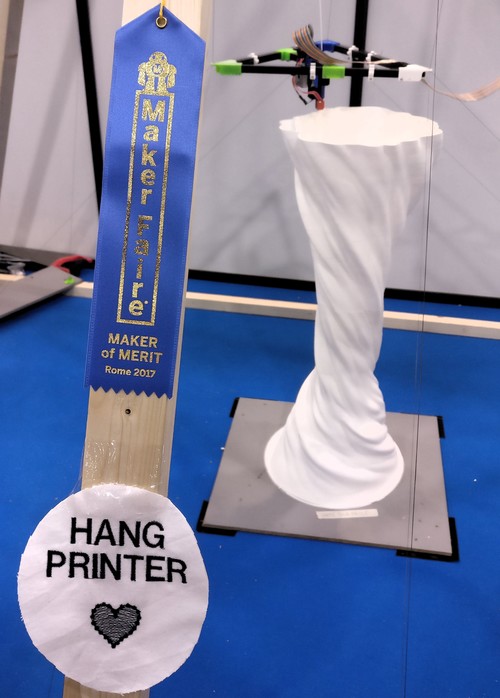 Best wishes,
- tobben