Where Should Open Source Go?
16-10-2021
In earlier texts I've linked open source to warm fuzzy feelings, freedom, and happiness. Critique often comes in terms of survival or well being of the developer. The most typical question is whether open source work can put food on the table. I've been thinking about that.
With "open source" in this text, I mean the practice of sharing intellectual work publicly down to excruciating detail.

The level of sharing is of course a continuum, and "open source" has many definitions. In this text, let's associate "open source" with the most sharing end.
This text is written to a community who wants to endure life at the sharing end. Food on the table is just one of many challenges we face, but we're asked about this so often that it deserves an answer.
Open Source Devs Have The Same Question
Sharing requires surviving, which requires covering one's expenses. The typical dev wants to share, but must also pay the bills.
Perceiving a conflict between open source and paying the bills, the developer faces a stark choice. Either they must find an open source business model, or they must leave their open source work.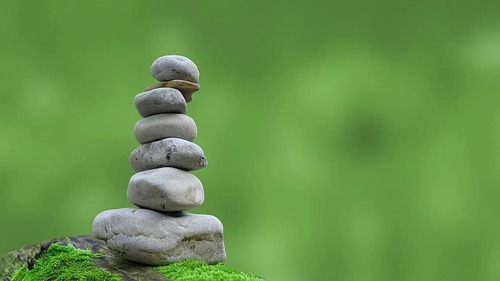 The economically pressured open source developer will search for projects that:
Must be open source in order to make sense
Help the creator survive
I find nr 1 hard to crack, but nr 2 really breaks my brain.
That's partly because survival was always hard. Look at the history of almost anything, and you'll find hardship and randomness.
But it's also because being open source is almost always a terrible business plan.
With risk of actually breaking my brain, I will chase this train of thought as far as I can in this text. Let's look at four strategies that might help the pressed open creator survive.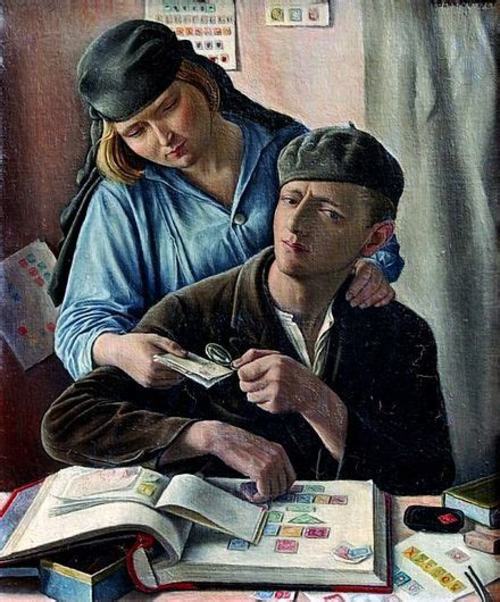 Strategy 1️⃣ Politics
This strategy is obvious but infrequent. Don't ask me why. Elsewhere in society, all kinds of groups seek political protection all the time. Industries, religious groups, age groups and even genders use politics to benefit themselves. So why wouldn't we?
Through politics we could organize society wide efforts to support open source. We could fund our best projects with tax money. Or we could force companies that misbehave on the closed market to open source their products.
I find politics exhausting, but I also find that we should get our act together and do it anyways. Refusing to stand up for our beliefs in public debate is a self defeating attitude. (Talking for those of us who live in functioning democracies.)
At the same time the open source community must be mindful about potential downsides of political projects.
For example, politics can breed prestige and a tendency to inflate public expectations with helium.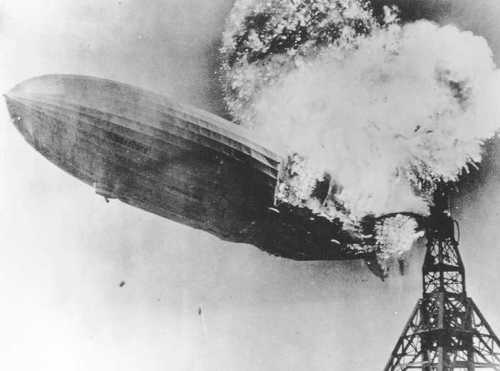 Saving individuals could also drag the community down. Open source gets a bad rep if low quality projects don't die quickly enough.
In today's harsh conditions, any survivor project is exceptional. With politics in the mix however, we will risk that projects get life support just to save someone's face.
I think good technical leadership in publicly funded open source is possible, but let's not head too far into dreamery.
Let's stop it there. There's little appetite for politics within our community, and we're far away from political victories.
Strategy 2️⃣ Fence In
Let's look at some similar strategies that don't involve parliaments. These ones are much more common, so I'll explore them in more depth.
Let's generalize "fence" as anything that separates insiders from outsiders.
The basic idea: Somebody builds a fence around open source work. If those on the inside survive happily, then more will join. Once everyone is inside, we're all open and good.
However, if we get a few of these open islands, and not everyone gets onboard, then everyone is stuck in half-open source land, which would be bad.
Being open for everyone is exactly the point of open source. Those who would be shut out first are the ones we're the most eager to reach. Not reaching everyone is an openness failure.
So the downside of many fencing strategies is that they start with openness failure, and try to gradually reduce the amount of failure along the way. Having to lure people over to "the open side" leads to complications.
Here follows a list of common fencing suggestions. They are put in order of increasing distance from the naive free-for-all strategy that I wish in my dreams would work.
🤺Fence 1: Private Donations and Grants
It's simple and helps creators survive.
A little confession here. Seeing the idea of retroactive public goods funding, pushed by someone wealthy enough to fund it, intrigues me. Very creative philanthropy idea there.
However, the reality today is that grants and donations are few and small. Very few devs can rely on them for food on the table.
The few large grants programmes I know about have created distorted markets. Talented people drift towards satisfying checklist requirements, or second-guessing vague requirements, rather than doing useful work. We need something more.
🤺Fence 2: Licenses
Copyleft licenses force devs to copyleft their work if it builds upon copyleft code. It has been in use for 36 years, but few are currently joining.
The grass inside the fence needs to be made greener for us to survive there.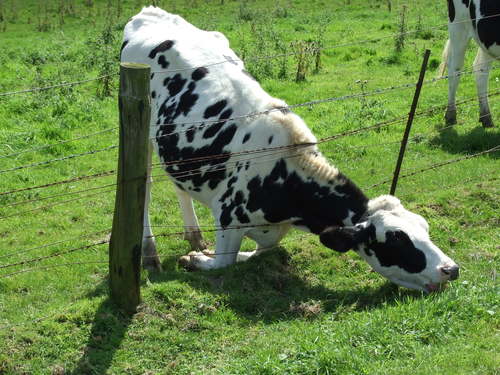 🤺Fence 3: Insurances and Law Firms
To improve the status inside the copyleft fence, we could hire lawyers.
A law firm could take on large companies in court. Insured open source creators could enjoy legal security and stability.
Uninsured creators could be protected by proactive law firms who actively search for license breakers, sue them, and split infringement compensations with rights holders.
There's one more legal path. Users are given freedoms by open source licenses. If they value these freedoms, they should be motivated to sue license breakers. The copyright holder doesn't need to be involved at all. I've seen one such example of user suing license breaker.
Alas, law is exhausting work, almost worse than politics. Most open source devs, like most users, aren't too keen on punishing anyone.
🤺Fence 4: Insider Mentoring and Treasury
Availability of learning resources and tools is what currently recruits every single programmer to be an open source developer initially. It's just impossible to learn how to program without also being exposed to open source history, methodology, and ideology.
A high rate of recruitment keeps open source in existence despite being a terrible business plan. When people leave open source, it's most often for "food-on-the-table" reasons.
Some contact with a more experienced open source developer would help many to stay in open source for longer. Opportunities could be highlighted, skills improved, and sense of community strengthened.
At this point in the list, pooling up some funds in a treasury would be preferable. Otherwise, the mentor would donate time. Relying on a few expert individuals who have the capacity to donate time is what we're trying to move away from.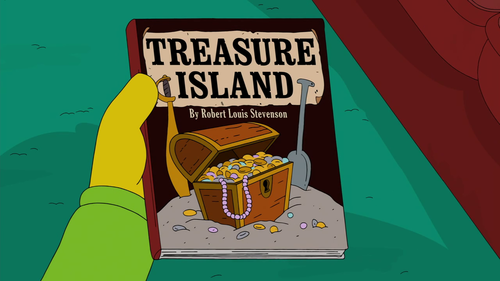 🤺Fence 5: Insider Trade Agreement
Nice prices inside the fence could boost survival rates.
However, it only works if some closed source businesses still buy our stuff at non-discounted prices. We can't be too aggressive with pricing schemes, or it will backfire.
🤺Fence 6: Union of Open Source
Only let good open source creators in. Make them help each other survive. All other fencing techniques could be strengthened by an organization that we all pay for together. Deployed carefully, a union is a turbo for any kind of worker's conditions, including paychecks.
Making it float is a tad complicated. We're getting close to politics again.
🤺Fence 7: Pooling Patents
Inside something like a union, we could pool our patents and enforce them together.
With enough resources, we could create a service where outsiders could buy restricted access to our work. On our way to open source utopia, we could get rich! Survival with style, right?
These kinds of strategies are risky. Rent seekers could hi-jack the open source union. They would then own the treasury, all patents, copyrights, trade agreements, law firm contacts, and mentorship programmes.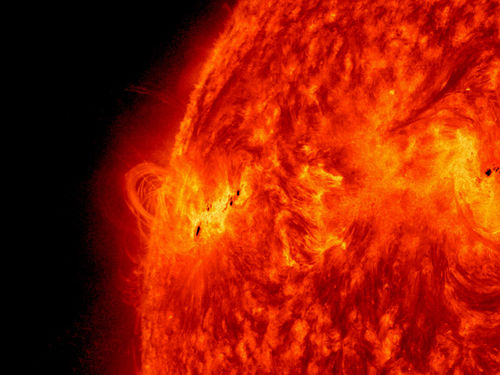 I don't really think we should fence in that much. I think it's an arrogant idea.
Non-open companies are already specialized in surviving competition. Playing by their rules will drag us into their game. We can't beat them and have virtue at the same time. We're great, but I don't think we're that superior.
Rather, I think we're making an error of thought by pitting open source up against closed source. It's like pitting pets up against wild animals in the jungle. Or mammals up against dinosaurs.
Strategy 3️⃣ Survive In Self-Made Niches
We're looking for strategies to help our open source creators survive. To do better, let's stop treating open source like a broken business plan. It's not a business plan. It's more like a culture.
Being a culture gives us more options. We can untie ourselves from commercial culture and company culture. We can stay fluid and develop our own culture in the background.
Survival wise, be the little mammals in the age of big tech dinosaurs.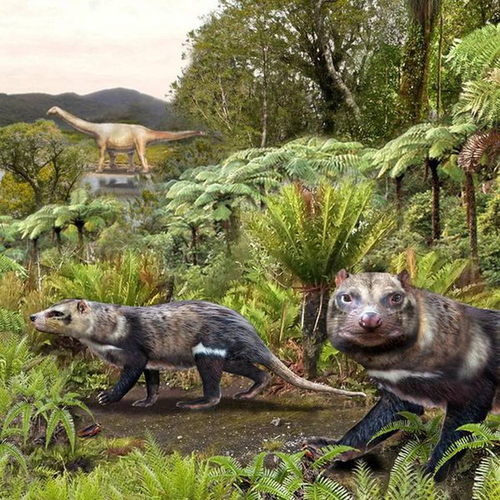 Open source can go where others can't.
We Can Skip Licensing
We can skip licenses on our open source work. We can ignore copyright and law enforcement altogether. That's one less burden.
We Can Skip Self Censoring
We can be vulgar, political, and personal if we like to. If others think we're wasting time, we don't have to care.
We can risk saying what we feel. We can do anonymous things and provocative things. Like jokes.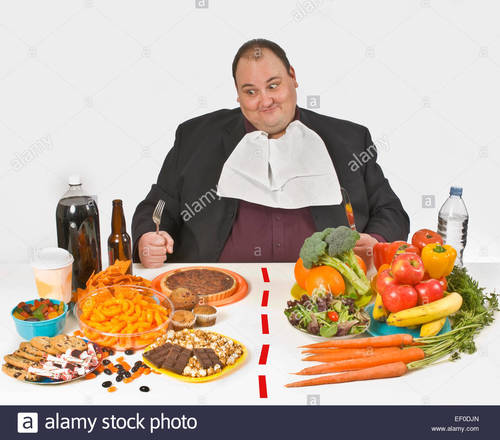 We Can Create Art
We can do computer generated art, and art robots. It's perfect for us! If art ever scales, it looses value. Closed companies must scale, so they can't do art.
We can play with all forcibly low volume things. Not just low in demand. I mean we can make few copies by design.
We can talk to whoever we want and collaborate with whoever we want.
We Can Hide
Carving out and hiding within a niche where closed source can't follow will help an open source developer survive on the sharing end.
We Can Change Our Perspective
The new culture framework puts the question about food on the table in a different light. Food on the table is still hard, but the explanation to why it's hard, changes. The implied difficulties also change.
"Open source is bad business" changes into "you can't front-run the new culture development". That's the updated reason to why open source is so hard. No textbook model can predict what we will become.
The implied pragmatic answer changes from "open source is bad, so leave it" to something more like "keep re-inventing yourself until you can go where you want".
Strategy 4️⃣ Hibernate
Surviving is about taking opportunity when there is one, and saving energy if there's none. Maybe there are few open source opportunities around you right now.
One can always do something else for a while, or cut down on expenses. If we know who we are, we can pause our work with confidence, and recognize opportunities to resume when we see them.
This strategy makes sense if you, as the early open source mammal you are, think an asteroid event will clear some survival space for the real and cooler you in the future. The asteroid could be any one of these: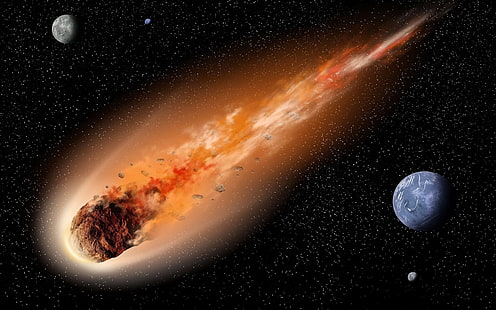 ☄️A Mass Layoff
Automation and economic downturns will hit all professions. Many developers will turn to cool open source culture if it exists. We saw this after 2008 and during covid-19, and we'll see it again.
☄️A Digital Divide
Western and Chinese tech are increasingly being made incompatible for military strategic reasons. Closed source have to choose sides.
Open source can also be caught in the cross-fires, but we generally have more leeway to get around embargos. The growing gap between east and west could create big exclusive open-only zones.
☄️A More Open Web
The way browsers download javascript code in clear text has already made javascript the most vibrant open source community.
The next web is being built on blockchains. Regulations are currently forcing these blockchains to be open and distributed. If it continues, the next web will become a gigantic open-only zone.
☄️A Modernized Democracy
Algorithms make important decisions in our society today, and a few powerful people control them. It's reasonable to expect democratic control over the code in the future. Representatives will vote on what code gets deployed and what doesn't.
To learn about the code, the people must see it, so it must be open source.
This style of governance is commonplace in the cryptocurrency world. If proven effective over time, companies and governments will copy parts of crypto's governance structures.
☄️The Mother of All Scandals
Scandals already drive a lot of open source adoption, and we'll probably see more of them. The question is how big they will be.
If they're very big, the closed source world might be the one coming down like burning zeppelin. This would leave loads of space for open to grow into.
Mega-scale uncritical data collection is continuing in the US as well as in China. We have no historical precedence, so we don't know how that will play out.
☄️Closed Source Funds Dry Up
For the past 50 years closed source technology has been good investments. So investors have created closed source jobs.
We don't know if that trend will continue. Tech giants have stopped emerging. That's understandable, since yesterday's new names still haven't made any money.
Uber and Snapchat are still loosing billions per year, after 13 and 12 years in the red. Will they ever pay down their debts?
What's appearing instead of new tech giants is crypto projects. Hundreds of them. They're typically very profitable and all open source. They gladly go into profitable spaces that closed source can't reach.
☄️Food On The Table Becomes Free
Universal basic income has been suggested and piloted since forever. If it became reality, open source would thrive even more. The tens of years you spent building a CV that would give you a job that would put food on the table, they would be in vein. You could have been doing open source all that time, and your CV would have looked much better.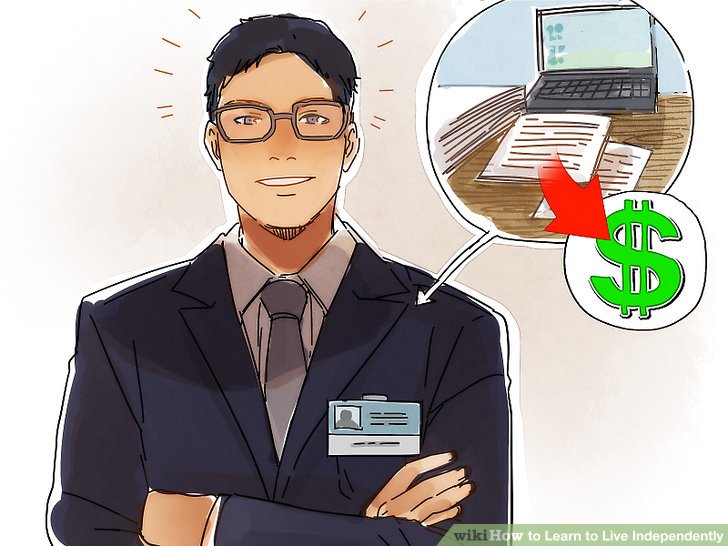 Wrapping Up
The future is a volatile place, and a bet against open source might be as irrational as a bet in favour. Building a portfolio takes time, and it's too late to be early when everybody wants in.
But with all that said: Does open source put food on the table? Not in the most straight forward way. Not in all versions of the future.
- tobben