Porcelain Corals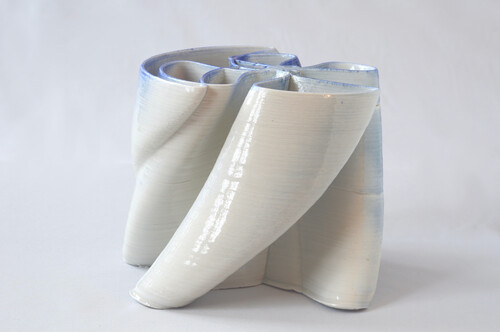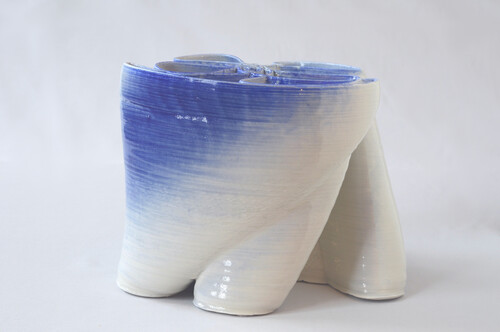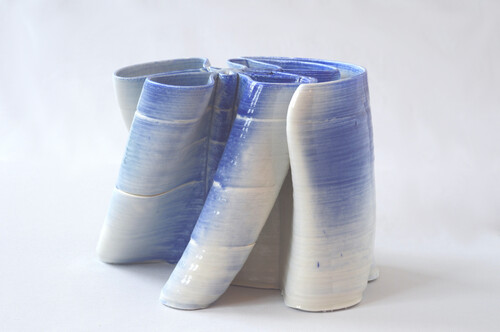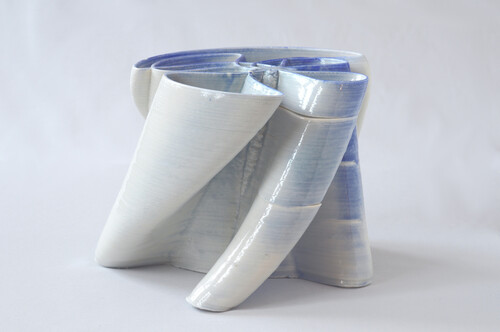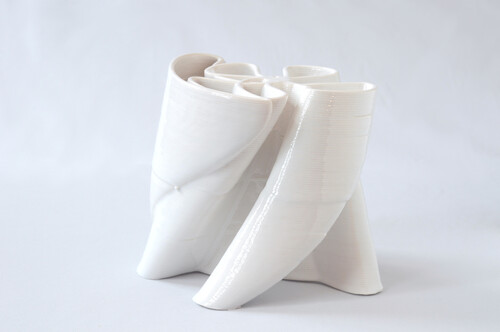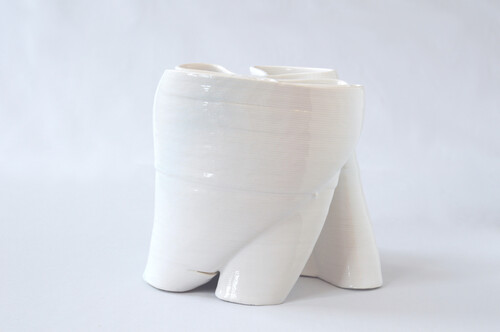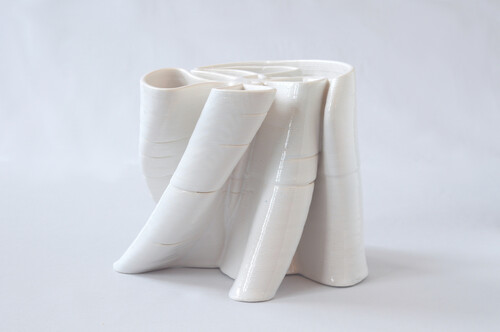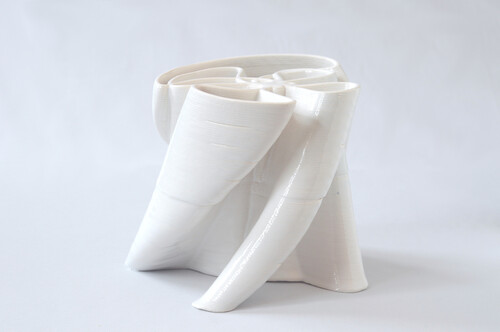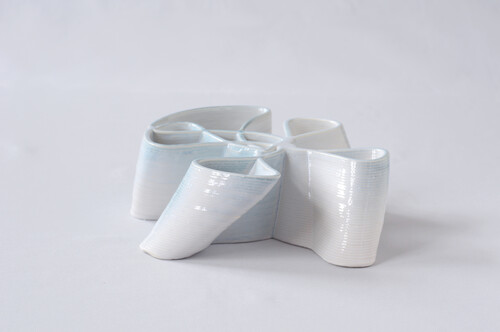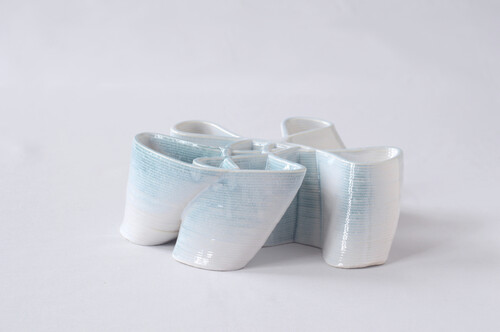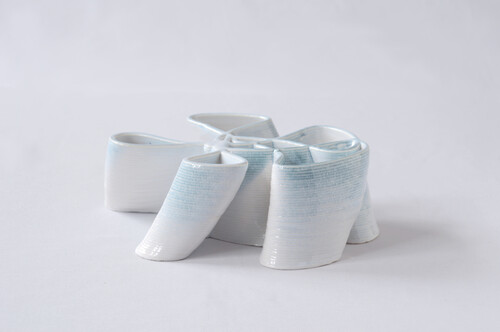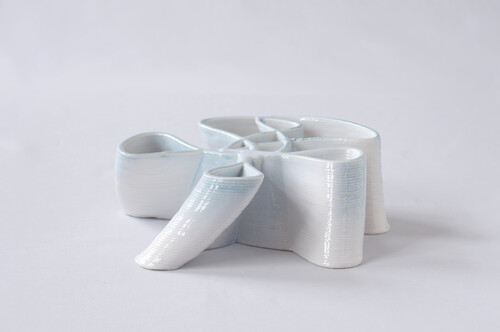 Click the image and zoom for a closer look.
These coral sculptures are made to softly embrace themselves. The self-support stabilizes them mechanically, enabling the proud upwards-seeking shape.
Their shape is generated with the same carefully crafted computer program that also generated Drops of the Ocean. Each coral is 3D printed and double glazed individually.
Clay type: Porcelain
Glazing technique: Dipped in white or transparent and sprayed with blue or green tones
Digital shaping: Custom hand-coded script
Manual shaping: Slight surface cleanup with fettling knife at the leather hard stage, and cleanup of the underside with a diamond tipped rotary tool after firing.
Sizes:

25x25x18 cm
21x21x18 cm
20x20x6 cm

Weights:

3946 g
2794 g
996 g

Prices:

1200 EUR.
800 EUR.
300 EUR.
If you're interested in third sorting items or other demo items, please reach out here.