Self replicating responsibly, I promise
5-12-2015
Not only has this thing infested my house, it has convinced me I should help it self replicate on my kitchen floor. How rude! :-O Ok, ok, little on the latest work:
My calibration still isn't top notch, but I'm working on it. To ease calibration I've done three modifications.
Removed central counter weight and mounted three corner- counter weights. Helps stability, gives less rotation
Mounted free pendulum (aiming plumb) from the center of the ceiling frame part. Is used when I'm tightening the strings with G3
Gave each parallel string independent adjustment screws
To get some more power, I also geared down the ABC motors by a factor of 2.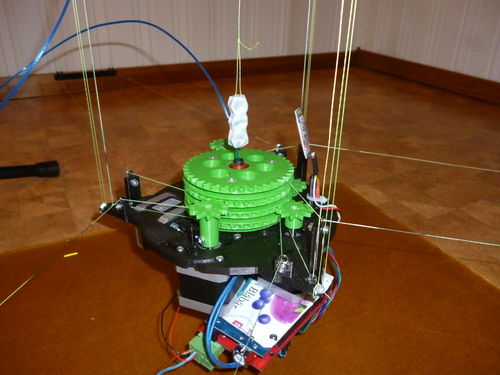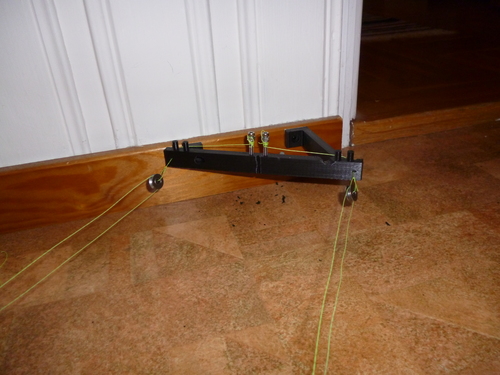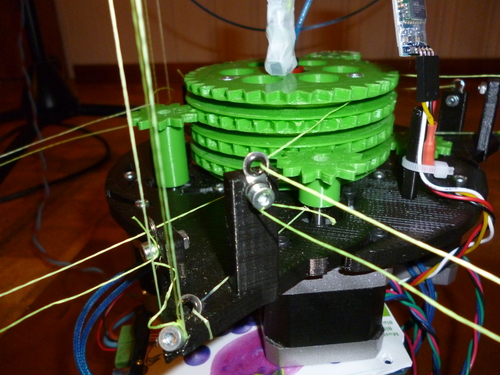 As time gets shorter and shorter, as do these posts. So long!
- tobben